One hasn't felt particularly inspired to write recently, I have a large mug of tea and packet of jaffa cakes by my side right now however so perhaps now is the time to pull my socks up and finger out.
As far as the weekend on two wheels goes I'm doing the occasional 'guest' blog post for my buddy Ash at Hayle Cycles so…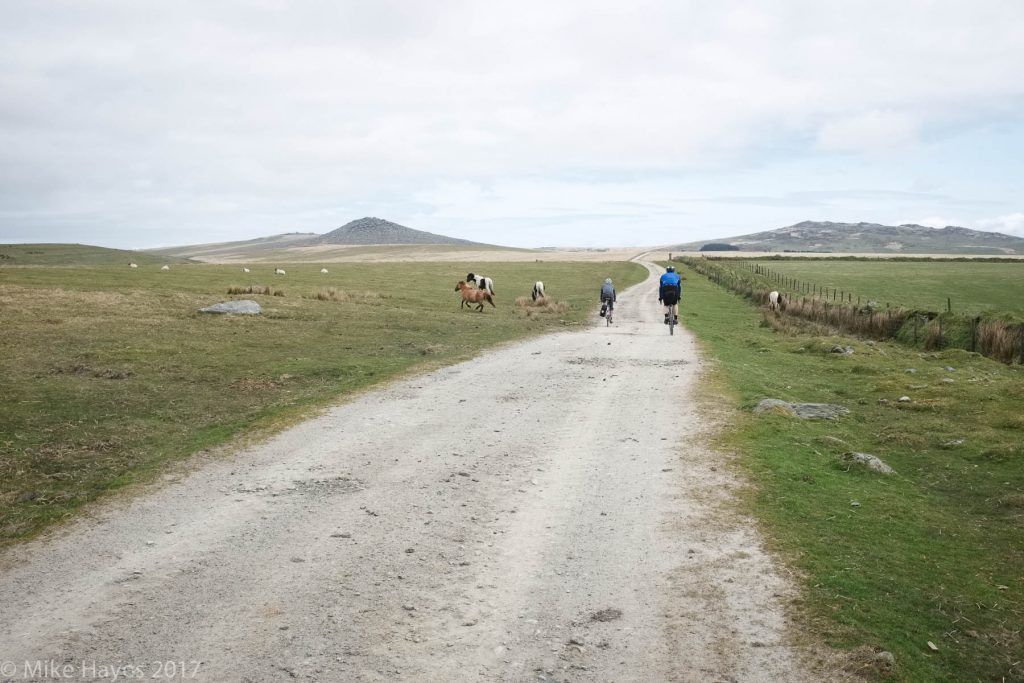 ….if you're interested in the back story to ..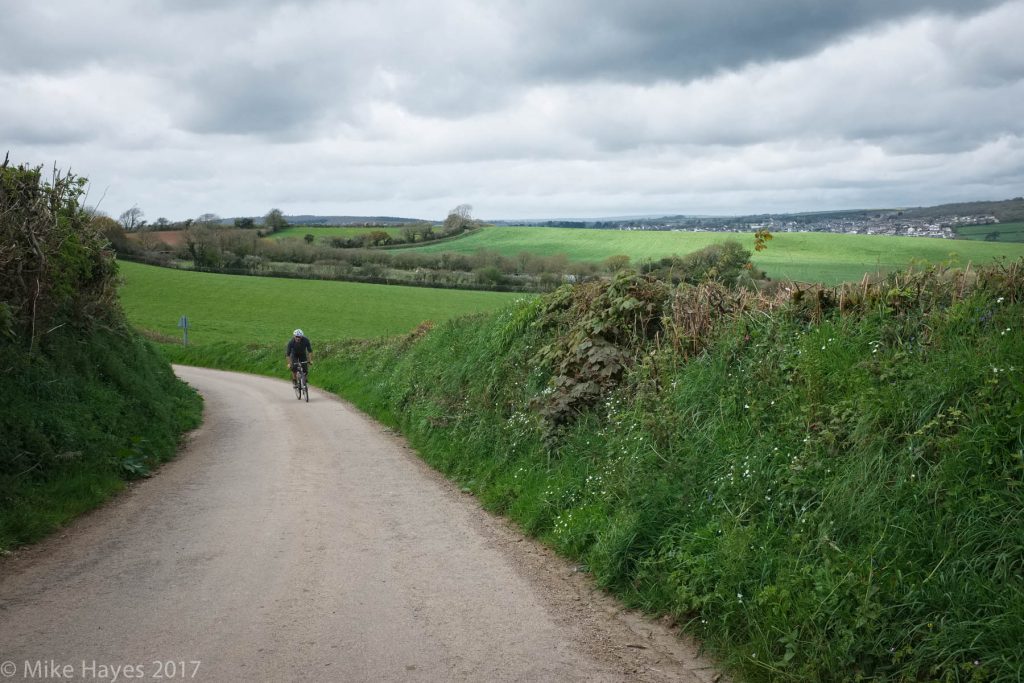 ..those two pictures above, plus a bunch of other pics then head on over to the Hayle Cycles blog for a read. You really should because as you can probably tell I'm only making a little bit of effort here given I already wrote one blog post since starting my mug of tea. There isn't much left worth writing about. I'm off again on the road in a couple of weeks. As far as prep and planning goes I typically haven't done any of that, but I did get around to building myself some new wheels for my Surly ECR …
I wanted to build something tough and reliable for a good few months on the trail so having heard good things about Velocity Blunt 35 rims I grabbed a pair of those and combined them with some old-school new-old-stock XT M756 hubs. I am a luddite and somewhat allergic to lightweight, hi-tech stuff when it comes to touring. The XT hubs aren't very shiny, they're not considered cool, but they are very tough – steel axles with cup and cone bearings with large balls. The non-disc versions that were on my Nomad lasted for tens of thousands of rough km and were still spinning without a hint of roughness when I finally sold it on. The Blunt 35 rims are much narrower than the Rabbit Holes that were originally on the ECR. They give the Knard 3″ tyres a more rounded profile that might help me roll a little faster on the inevitable asphalt sections.
I considered a dymano front hub for powering stuff on the trail… I'm taking a GPS (eTrex 20x) this time but I don't use a power-hungry smartphone, I'm selective with my camera and from experience a pair of li-ion rechargable AAs will give me 3 days use of my GPS, so a couple of sets of those plus a powerpack will keep me happy for many days between rest stops when I can charge everything up. Financially it's much better… £30 for an XT hub vs around £300 for a tough enough dymano hub and necessary electronics. I can go a long way for £300 :-)
Not sure when next post will be. One reason behind not planning is that Peru has, unfortunately for the locals, suffered some awful flooding this past few weeks, affecting the whole western half of the country. The backup plan is to hop a flight on from Lima somewhere deserty for a bit.. back to Bolivia or northern Argentina for example. Who knows, will worry about that when I get to Lima. From experience I'll need a couple of days to get over the long flight anyway so I'll have time on my hands then without distractions :-)
Cheero!